Welcome to Bay Bloor Optometry
Located in the heart of Toronto near the University of Toronto and close to Ryerson University. Bay Bloor Optometry has serviced thousands of patients for over 30 years in downtown Toronto / Yorkville and surrounding GTA. Led by Dr. Casey Tepperman, our team provides the highest level of eye care together with the best selection of eyewear options for our patients.
Bay Bloor Optometry is equipped to help our patients with cataract, glaucoma, diabetes, high blood pressure, myopia, hyperopia, presbyopia and astigmatism. As well, we specialize in hard to fit contact lenses for patients that need astigmatic or bifocal lens fittings and more. We also inventory and deliver almost all types of disposable soft contact lenses.
Comprehensive eye exams
Contact lens fittings and evaluations
Contact lens teaching
Dry eye treatment
Cataract & Glaucoma testing and referrals
Lasik referrals and co-management
Large selection of contact lenses in stock for your convenience
Complete diagnostic sets for all contact lens types
Click here to make an appointment today. We accept new patients, no medical referral necessary.
Focus Your Attention On These Key Areas
We offer a wide array of eyewear options to flatter your appearance and support sharp vision. With designer frames ranging from sleek and elegant to bold and creative, you'll be able to choose the perfect pair to express your unique style. At Bay Bloor Optometry, we satisfy the eyewear needs of Toronto residents who deserve only the best! If your vision prescription is up-to-date, please stop in anytime to look through our boutique display.
The Canadian sun shines bright in Toronto, and it's important to protect your eyes from harmful UV rays. Be sure to check out our incredible sunglasses selection, in prescription and nonprescription versions. Click here and view our designer brands.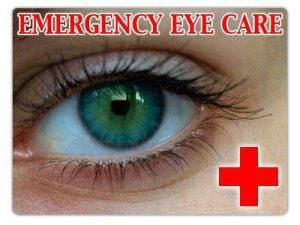 If you experience loss of vision, double vision, swelling, infection or any eye emergency, contact us immediately for guidance. We'll help you with the best treatment to prevent complications and promote long-lasting clear eyesight.
Please call our office at: 416-961-6671 for further instructions. Use your best judgment on urgency, if you feel your need to find the nearest emergency room.
Visit Our Caring Optometrist In Yorkville Toronto
Our eye doctor and eye care staff are here to care for all of your vision needs. We take pride in building lasting relationships with our patients, which is why we take the time to get to know you, your vision requirements and your lifestyle needs.
Looking for an Optometrist in Midtown Toronto, ON?
Our optometrist takes the time to explain the results of your eye exam, describe your options and listen to your eye care needs. Because maintaining good eye health is an ongoing partnership, we encourage you to ask questions and share your health information, which could be vital to monitoring, diagnosing and treating potential vision problems.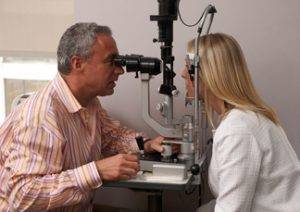 Mar 15, 2017
Blue light. Do you know...
Feb 27, 2017
Eye colour is a hereditary...